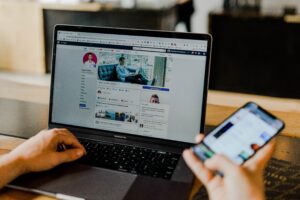 I am sure you must have noticed by now that everything is happening online these days. Age, gender, occupation, hobbies etc.; none of that matters anymore,
everyone is online in some way or another.
Anything you need to know, see, buy, sell or even say can all happen online. You need some ink for your printer but too lazy to go to the store? Amazon's got you. Want to see how your second cousin who lives in Australia is doing? Follow her on Instagram. Can't remember the name of the Prime Minister? Google has the answer (although if you still don't know his name after this global pandemic… do you live under a rock?) but you get the point!
Okay, now that we have established that anything you could imagine is happening online now, let's talk about why you would benefit from taking the marketing of your business to the web too! Entrepreneurs and business owners, this one's for you!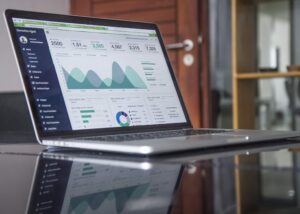 Have you ever noticed that when you search something online one time, suddenly your social media pages are overwhelmed with ads and promotions for that one item? Or how all of the ads on your page actually do have some sort of relevance to your life, interests and passions? It is actually a very effective social media marketing strategy and it's called the 'Interest Targeting Strategy'.
This approach is a brilliant tool that gives you the ability to reach the right audience at the right time of day based on their record of activity. It is a powerful algorithm that focuses on the traits, interests, and preferences of a consumer, therefore giving your ads the opportunity to be displayed at the most optimal time to the users who are the most likely to show interest in your products and/or services.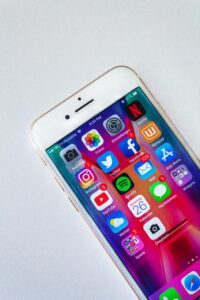 Advertisers discover this information by tracking a user's activity online, from google searches to Facebook posts and everything in between. There is it, now you know, having people google your company doesn't have to be the only way they find out about you! With the use of this critical marketing strategy your advertisements can be brought right to your customers phone or computer screen. Combine that with the help of an advanced digital marketing agency (like ourselves) and that can all happen without you even having to lift a finger!
How many times have you been scrolling through Instagram and a video from a company you've never heard of is presented to you and you find yourself watching their entire video about their newest product? Then you find yourself clicking the link and exploring their website; the next thing you know you're giving them a call or even better hitting "Submit order".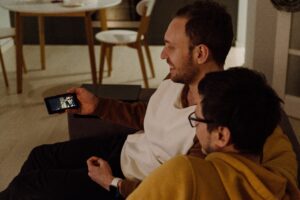 Video Sale letters are the best way for you to get your sales pitch to as many potential clients in as little time as possible. With a click of a button your video is being sent to millions of screens across the world, and with the help of our previously mentioned marketing analytic, the Interest Targeting strategy, you are now reaching the perfect audience and suddenly, you've got more clients than you ever imagined! It really can be that easy.
Now that I've blown your mind with all of this new information, let me tell you a little bit about our company. If you're new here, welcome to Clever Digital Marketing! Here at Clever Digital Marketing we are known for our excellence in presenting businesses with the right prospects at the right time. As well as being the lead generation masters for all types of businesses (not to brag but we represent nationwide supplements brands, home renovation companies, restaurants, art school and MORE!) We can help you create a captivating presence online for your business with ease, we take out the guesswork and only leave you with the best results.
The point of writing all this is to tell you that taking your marketing strategy online really can and will help you grow your business in ways you may have never even imagined possible. The internet can broadcast you to millions of people in seconds, so unless you're Santa Claus and can find another way to reach everyone in the world in just one night, get online!
What're you waiting for? Get in touch with us here at Clever Digital Marketing and we can help you get started!