$58 million in sales generated through Google, Facebook & Instagram.
60,500 Leads generated using our 2-step funnel process.
$9.4 million spent on digital ads since 2020
Clever Digital Marketing has mastered Lead Generation through Facebook, Instagram & Google advertising – & today, we are proud to be the fastest growing marketing agency in the country.
Over the last few years, our team has brought some of the most impressive return on investments in service-based industries.
Welcome, we're glad you are here! We just wanted to make one thing clear, we have only worked with select service businesses in the last 5 years, and the reason for that is we need to audit your account and foresee the vision. We have not lost one client in the last year because we ensure that anyone who is onboarded with us, will see an ROI – leaving our clients to focus on other aspects of the business like sales, financing, and overall company growth. No more worrying about where your new clients are coming from, our omnichannel approach allows us to expose your business to an entirely new customer base.
Our team is driven by data, not emotions. We use tracking platforms like Hyros to ensure that our clients are seeing a consistent NET ROI. It's times where the smallest changes result in the biggest difference, making us more than a marketing agency, but a partner.
"MARKETING WITHOUT ANALYZING PROPER DATA IS THE EQUIVALENT TO CROSSING YOUR FINGERS AND HOPING FOR THE BEST"

Aaron-National Operations Executive- Popeye's Supplements Canada
Late March, as the pandemic hit our retail stores hard, we were forced to launch an emergency Shopify page with zero online experience. Once we had our website up and running, we needed to learn how to market the new service to our customers. We were referred to Clever Digital Marketing from a fellow business owner who has had great experience with their service over the last 18 months. Clever Digital Marketing really stepped up! Not only were they able to market the website successfully to our Facebook and Instagram audiences, they were able to assist us with optimizing our website with services such as abandoned cart management, remarketing, upselling and product referrals, programing of promotions, live chat and much more. Each week Clever Digital Marketing provides us with a summary of their activities and results as they are always trying to tweak things to continuously improve. Daniel and Peter are excellent communicators and most importantly treat our website and our business as if it were their own ensuring the best results with the least amount of spend. I would confidently recommend Clever Digital Marketing for anyone looking to improve website exposure, conversion rates and average invoice.


Sina-Founder Olive and Lemon
It's been a pleasure working with Clever Digital Marketing. We had opened our restaurant Olive and Lemon in a difficult season and despite our initial efforts, we realized that targeting the right audience was key to success. Luckily Daniel, Peter and the hard working team of Clever Digital Marketing are extremely knowledgeable when it comes to marketing using a multi-channel approach. Clever used engaging digital marketing that lead to a higher volume for our restaurant


Mike- Founder Freshouse Juice Bar
It's been over two years now that I have been working with Clever Digital Marketing. After Every reporting session, call with anyone on their team I am left feeling like i have a partner in business, not that I have hired an agency. They offer Top notch service, that has allowed us to have gained many customers from working with them. This is the way of the future to market yourself in a competitive marketplace. Thank you for everything guys! Amazing Job!


Laura- Founder Makeup Addict
Everything about this team was amazing from the start! They're knowledgeable, easy to work with and so creative! I've been through so many web designers and "marketing gurus" that just wasted time and took my money! But then I found Clever Digital Marketing and plan on staying for the long haul. When it's time to level up your business or if you're starting out your business this is the team you want helping you achieve success


Tyson Founder Erb And Culture
Clever Digital Marketing assisted us at Erb and culture, they created a detailed advertising strategy using videos/pictures we provided to them from club nights, they created a chatbot that was able to walk our customers through the process of getting on the guest list! The Team at Clever Digital Marketing were very responsive, easy to work with, I recommend them to everyone that's looking to take their business to the next level.

01.
Popeye's Supplements
Popeye's Supplements is a Canadian brand that has offered fitness and health supplements for shoppers of all ages in stores in 140 of locations across Canada.
02.
Euro Choice Windows and Doors
Euro Choice Windows & Doors is a window and door company that has been providing European style windows and doors to clients since 1998. They are a team of professionals that take care of everything from manufacturing, customizing, and installing windows and doors
03.
New You Cosmetic Centres
New You Cosmetic Centres are Canada's leader in medical aesthetics and have pioneered some of the nations most sought-after treatments and procedures. They offer more than 30 quality services and lead the industry in laser aesthetics, body contouring, skin rejuvenation and anti-aging solutions.
04.
Fresh Foodie
Fresh Foodie is a Canadian brand based in Woodbridge Ontario that offers the delivery of prepared clean, keto meals as well as keto grocery options to almost all major cities in Southern Ontario.
"I told Dan and the team and Clever Digital Marketing that my review would be a few days later than he expected because I have been so busy over the last few days dealing with the new clients and patients they have sent to my practice! That is how effective they have been for me. Weight loss psychotherapy is very difficult to market effectively. Advertising for therapists in Ontario is heavily regulated, and the message is very specialized. The team at CDM understood my needs exceptionally well. They confidently, professionally and effectively implemented a campaign that has drastically exceeded my expectations. They have been responsive to my inquiries and have worked with me in a collaborative way, both providing excellent suggestions to me and listening to my previous experience with other campaigns.
I look forward to a long-term collaborative and successful relationship as they continue to help me market a practice and a cause that is very close to my heart."
-Google Review From Brian Baumal
Contact us

Blog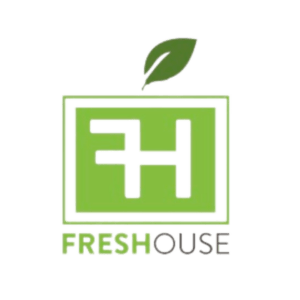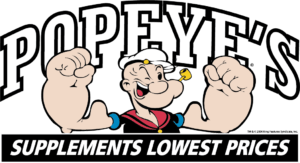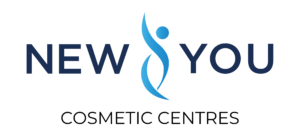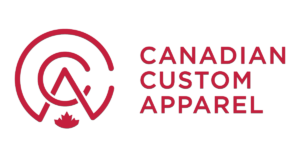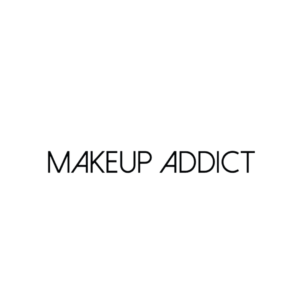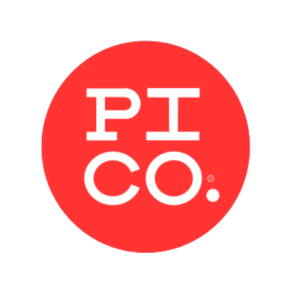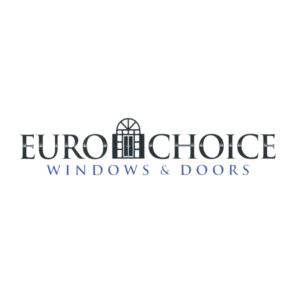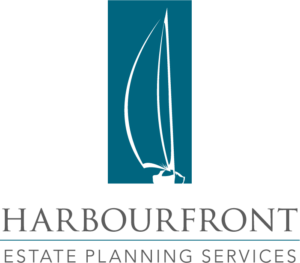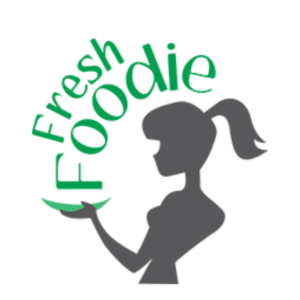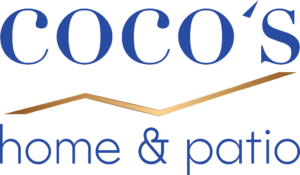 10 Instruments to a great facebook + IG campaign
Overall Marketing Strategy
User Behaviour
Copywriting
Graphics / Creatives
Front End & Back End Offer
Budgeting
Retargeting
Proper Tracking
Retention
Your Unique Selling Proposition
Clever Video Testimonials
Why is Clever Digital Marketing different from any other marketing company?
The definite and honest answer is we are a full force marketing agency. Here's the truth: marketing agencies will make some graphic designs, run some paid traffic to it, and work off that. If you look at the full scope of marketing, you know this is destructive to what actually needs to be done- and retention is the MOST important factor to any niche or company. We set up your profile to be the utmost authoritative figure in your industry, launch ads that will shine to your target audience and set up retention strategies that will fill in the gap of the missing 20-30% revenue you've been missing out on. It's been working like a charm!
What are the type of clients you work with?
We work with service-based businesses who have an established business and typically generate 1-15 million a year in revenue. Your average customer avatar must be prominent on either FB/IG or Google, allowing us to find, acquire and retain them as customers.
Some of our clients:
→ Life insurance
→ Auto financing
→ Windows and Doors
→ Roofers
→ High ticket consutling
What is an average ROI for your current clients?
It varies from industry and target area, but we are fortunate to see a return on investment anywhere from 5500% (yes you read that right, ask us for our Roofing acquisition case study) to even a 200% ROI.
What Platforms do you work with?
In the past we have advertised on: Facebook, Instagram, Audience network, Google AdWords, Google Display, Youtube, Bing and even Snapchat. After seeing where more of the high intent buyers and qualified people tend to be, we started focusing only on: Facebook, Instagram, Audience network (all apps and sites), and Google AdWords.
From the start Daniel and his team understood what we wanted to achieve. Clever Digital Marketing doesn't take a one size fits all approach to digital marketing. They are very targeted in getting us specific leads for our business. The internet is a vast wasteland we been happy to have Daniel and his team guide us.
We are very satisfied with Clever! They manage our Facebook Ads and have done a great job. They can deliver the results they promise! The team is excellent at communicating and are willing to help out with anything that will help our business. Highly recommend!
The team at Clever has been great to work with, and has done well in delivering against our goals. Also, just wonderful individuals to chat with to talk through objectives, difficulties and life. Would definitely recommend, even if it's just a chat to see what they are about.
Great communication! Great Team!
Tron Electrical & Automation
05/02/2022
Daniel and his Team are completely Focused and Engaged with our Business and its success. They are part of our Tron Team and we would highly recommend them to other businesses. Our Monthly/Bi-weekly meeting are very valuable, insightful, and helps keep the phone ringing with New Fresh clients that need our services.
Clever helped us take our business online successfully to get through the lockdowns. Working with Clever has been great! I would recommend to everyone. Daniel always goes above and beyond.
Daniel 27 Motorsports
14/12/2021
Dealing with Clever has been nothing but amazing, they provide in depth knowledge and extreme professionalism. We utilize their service to brand our company and we cannot be happier with the results. Thank you for all your had work.
I have worked with Daniel and his team on many campaigns and I have always had a wonderful experience. They are professional, knowledgeable and full of useful information.